PLACE is a Paris-based start-up that unlocks the hidden opportunities of newcomer talent in Europe and matches it with economic actors in the areas of entrepreneurship, employment and higher education.
It is born of the collaboration between PLACEmakers: actors from different sectors and countries who need newcomer talent to thrive.
Its core value is migrant-led innovation: newcomers developing themselves the value that host societies need.
3 things we do really well
with newcomer talent
we identify talent
We source newcomer talent in response to the needs of PLACEmakers.
These needs can be jobs (part-time or full-time), students for higher education, entrepreneurs for incubators, artists for residencies… the sky's the limit, as is the potential of newcomer talent!
Our multilingual, multicultural team have a unique capacity to penetrate local informal networks to find the hidden gems wherever they are.
Our unique Catalyst Academy prepares newcomer talent with Future of Work skills, along 4 tracks: Leadership, Collaboration, Entrepreneurship and Innovation. 
All Catalysts in the Academy have an economic opportunity (job, studies or incubation)  and take part in our immersive out-of-the-box training which prepares them for the Future of Work. We're led by a strong design culture which has its roots in the innovation studio that founded PLACE and develops its curriculum.
we match talent
Organizations have unique needs when it comes to talent.
The Catalyst Academy enables us to work closely with specific PLACEmakers to shape the talent they need for their organizations to thrive.
PLACEmakers invest in talent through PLACE, and we work with PLACEmakers to make them future-ready. Through intercultural trainings, mentoring and more, they become first of the class in leveraging newcomer talent for their own performance.
PLACEmakers:
Doers across sectors who are turning Europe into a place
where migrant-led innovation happens naturally
the placemakers' collective
Interested in joining the placemakers' collective?
The place team
8 nationalities, 4 continents and 14 languages… we come from all walks of life, but here are a few points we have in common:
\ We care above all about people
\ We are perfectionists, self-motivated and relentless until we get results
\ We communicate openly and honestly
\ We need playfulness and challenges
\ We breathe through feedback
\ We put results and the team first
\ We excel at working across locations and cultures

Vous êtes réfugié.e et vous souhaitez développer votre entreprise ou association? Rejoignez la deuxième promotion de l'Incubateur à Saint Denis pour entrepreneurs réfugiés, organisé par notre partenaire La Ruche ! Cliquez ici pour plus d'informations. https://t.co/zBJUi0Wkbr https://t.co/rfgCu2oH6c



In light of the recent tragedy that struck #Afghanistan, Shakiba Dawod is helping alleviate some of the grief by gathering postcards from volunteers to send to the victims' families.

Head over to the Facebook event page to learn more: https://t.co/wSsl5iF9V2 https://t.co/Q5s3o6lp24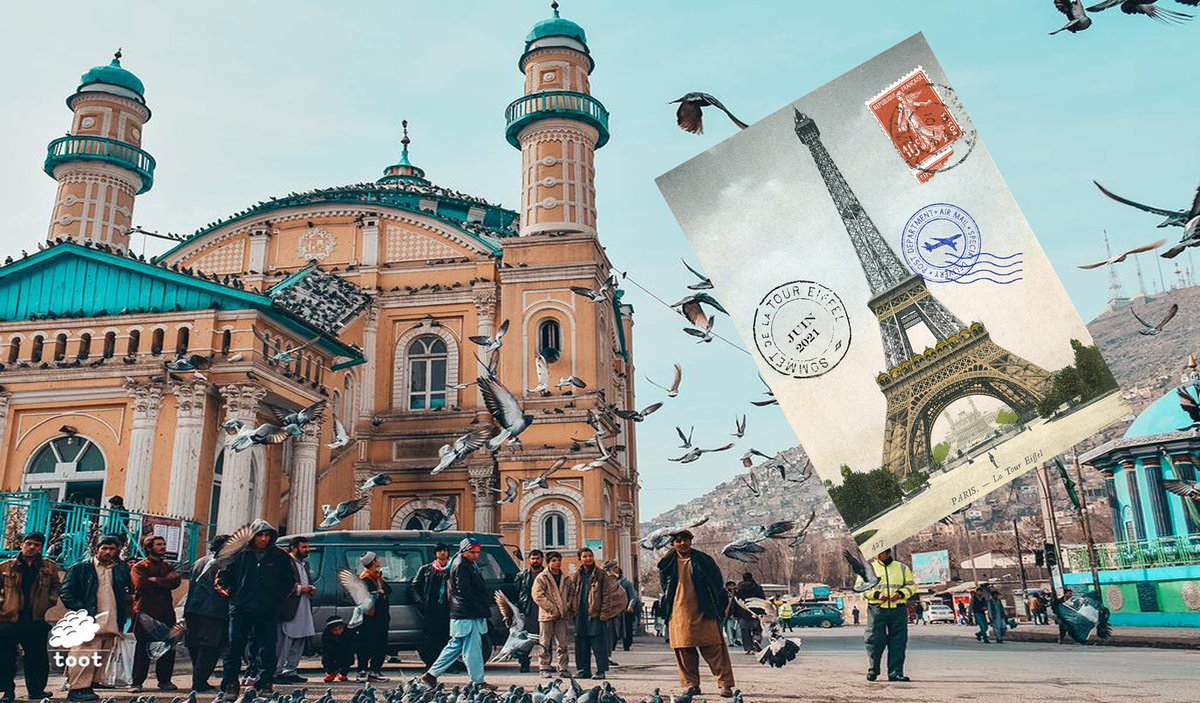 To see the Instagram feed you need to add your own API Token to the Instagram Options page of our plugin.
Warning
: Invalid argument supplied for foreach() in
/homepages/35/d209151304/htdocs/clickandbuilds/PLACE451746/wp-content/plugins/feed-them-social/feeds/instagram/class-fts-instagram-feed.php
on line
906